Back
Mike Poole
Mike Poole Decorators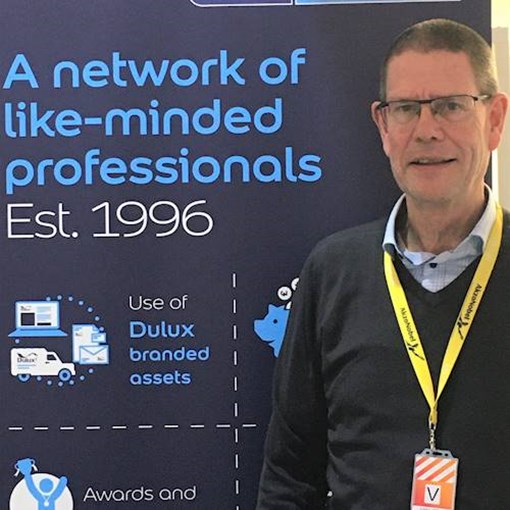 Skills
Colour scheming
Cosmetic surface repairs
Exterior
Interior
Wallpaper feature walls
Wallpaper whole room
Awards
Dulux Select Decorators National Awards 2021
Category winner 'Apprentice Mentor' for commitment to supporting young people. Vickie Mather, Dulux Select Decorators Lead, said 'it was fantastic to recognise Mike for his commitment to developing young professionals and helping safeguard the future of the industry'.
Northamptonshire Education & Work Service 'Regional Micro Employer Award' for Mike's supportive role in developing young people to reach their potential through the National Apprenticeship programme.
2010 Connexions Northampton 'The Special Achievement Award' for the support Mike had given to education by being involved in challenging and creative work related learning and enterprise helping to both inspire and raise achievement of young people.
Accreditations & Associations
Most recent
Customer Reviews
Find out what our customers have to say...
Mr & Mrs Phillips
INterior
Very professional and good advice received. Great team and Mike instructs and monitors apprentices with much care.
Mr. R. Warwick
Interior
Very professional service and attention to every detail. More than satisfied with work done and intend to have further rooms decorated.
Michelle Haynes
Interior
Outstanding work. We are very pleased with the results.
Glyn Purchase
Interior
The finish on our walls, ceilings and woodwork is excellent and has made a massive difference.
Contact decorator
Fill in the form below and your chosen decorator will get in touch with you as soon as they can.